Production process
The incoming material is firstly stocked in the warehouse 1 and then it is sorted into the various departments depending on the type of process.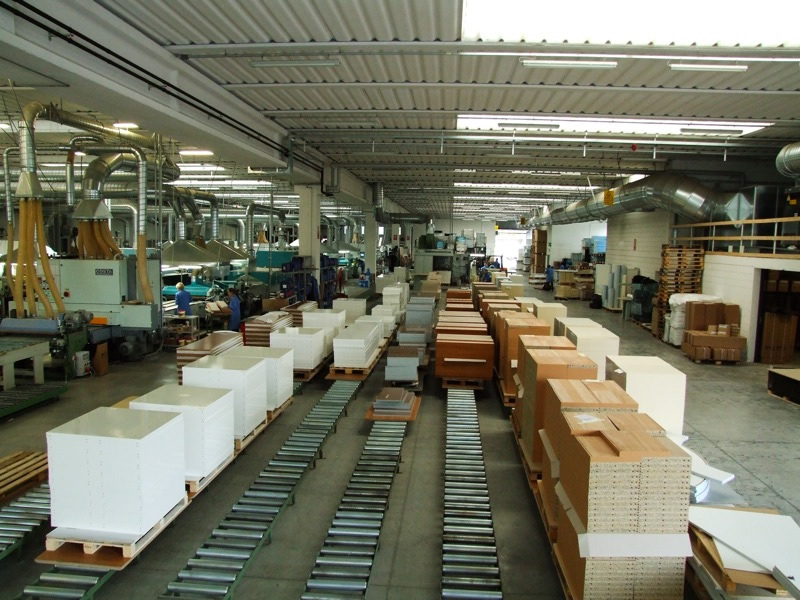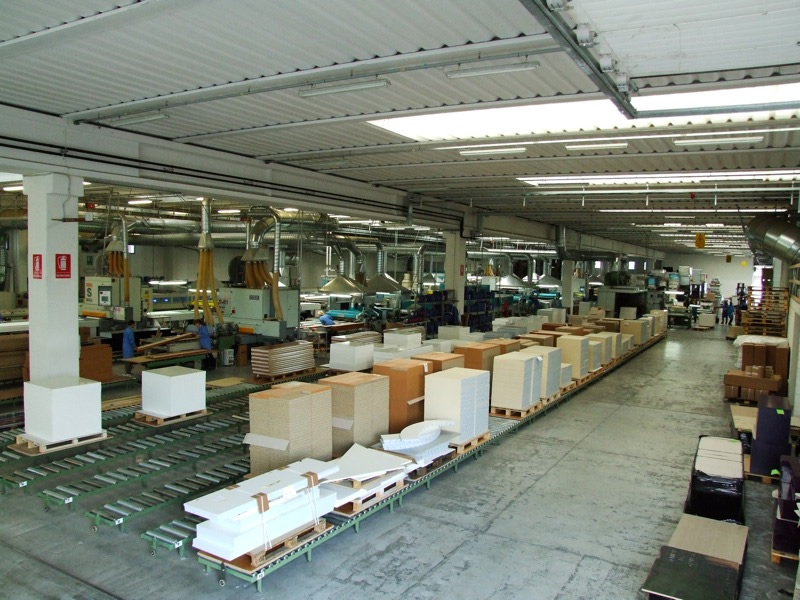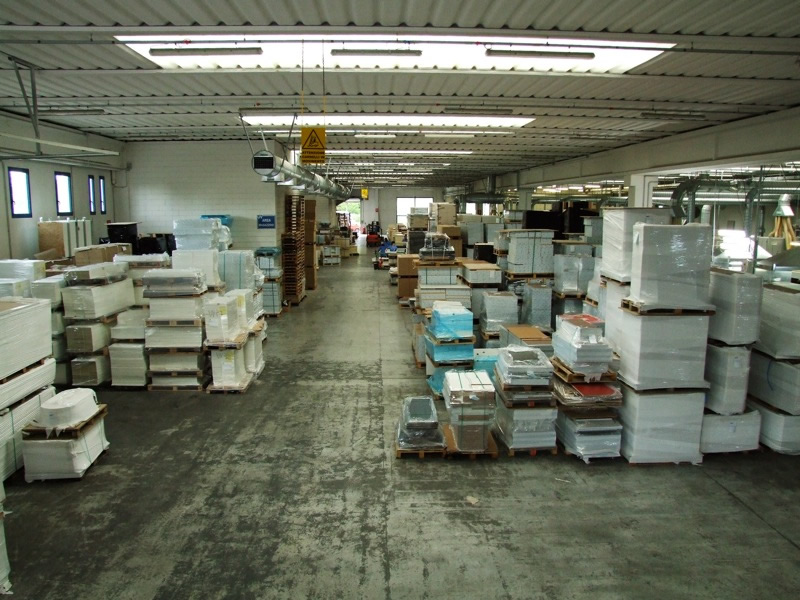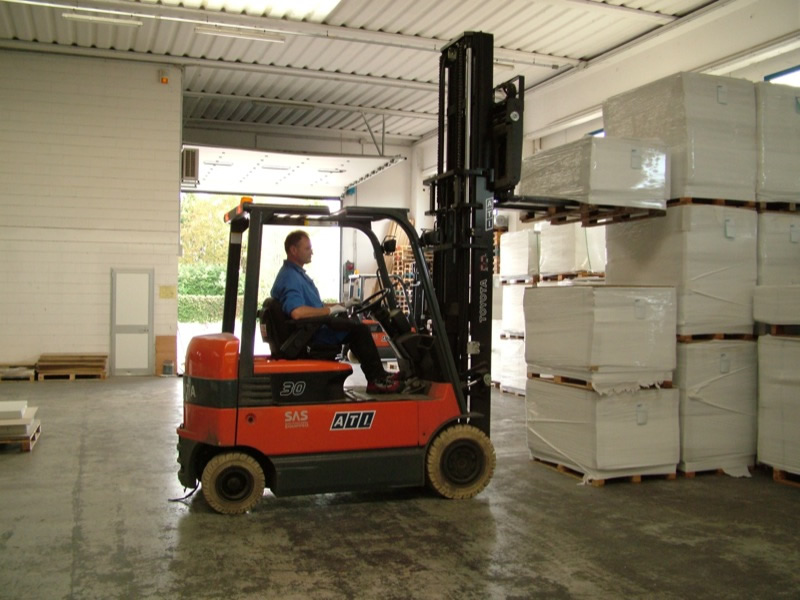 The type of process is defined by the items check-in staff who takes care of the incoming documents and of the following processing note issues that are delivered to the heads of departments.
We are essentially equipped for 5 types of process
Borders honing and painting.

Matt and/or satin roll finish in line 1.
Matt and/or polished, transparent and/or lacquered for curtain-coater applications in line 2.
Out of line protective coating for all finished products
The finished packaged material, before the shipment, is sent to the packaging department for the last number check and then it is prepared for the transport.
The most distinguishing element of the furniture components, more than the quality and the design of the wood, is the type of paint.
Every inside processing phase are carried out on automated UV rays painting machines lines which allow to reach high quality standards without delay.
The distinguishing characteristic of the company is its competence and its productive flexibility. Both products and work cycles are customerized.Thanks to this high productive flexibility UV srl is able to deliver every type of panel, in any colour, with whatever finish(lacquered and transparent, matt and polished), by means of roll or curtain-coater applications.
The establishment has two plants, the one for the matt and polished uv painting for curtain-coater apllications and the other for the matt roll painting. It also has another separate plant for the panels borders finish. These modern plants are managed by an expert and competent staff, both from the productive and the technological point of view and it can be considered at the leading edge in the painting field.